As our client, you will have a team of highly qualified professionals working for you to provide you with the best coverage for you, your family, or your business. Building a long-lasting relationship with our clients is our number one priority.
Jason B. Talley, LUTCF
President, Talley Benefits Insurance Group, LLC
Jason is a graduate of Texas State University. He holds a Life Underwriter Training Council Fellow Designation. He served many years as a trustee and is a past president of the National Association of Insurance & Financial Advisors-Texas. NAIFA-Texas is a state association in Austin, Texas which advocates for a positive legislative environment on behalf of agents, brokers, financial advisors, and clients. Jason was honored as the NAIFA-Texas Trustee of the Year-2012 and as an inductee into the NAIFA-San Antonio Hall of Fame for his years of service and commitment to the insurance and financial industry.
Jason's professional memberships include the National Association of Insurance and Financial Advisors, NAIFA-Texas, NAIFA San Antonio, IFAPAC, National Association of Health Underwriters, TAHU, SAHU, and Independent Agents of Texas. Member of Floresville Chamber of Commerce and Past Member of the Floresville Economic Development Corporation.
He and his wife Michelle, live on the family ranch in Floresville, Texas. They are active members of First Baptist Church in Floresville. Jason enjoys hunting, ranching, sitting on the back porch watching the cattle graze, and boating with his family in his spare time.
Michelle Talley
Vice President, Talley Benefits Insurance Group, LLC
Michelle is a graduate of Texas State University and has her Property & Casualty and Life & Health licenses. Michelle manages the office as well as assists our group and individual clients with enrollment and benefits.
Michelle is active in the Floresville community and can be seen out and about helping with church activities, the local livestock show auction, and the FISD Education Foundation. Michelle enjoys boating with family and friends, supporting kids at stock shows, and enjoys a good book every now and then.
Allison Hodo Clements
Senior Account Executive
Allison is a graduate of the University of Texas San Antonio with a Bachelors Degree in Management/Marketing. After a career as a buyer for Dillards, Allison saw the need and enjoys helping people with retirement and navigating the confusing world of Medicare Supplements. Since joining Talley Benefits Insurance Group, she continues to be the most sought after advisor for her experience in the Senior Market.
Allison spends her free time with family and her husband who is a pastor at First Baptist Church of Floresville. She is a lady of many talents, especially singing at church and local events, as well as the Gift of Gab.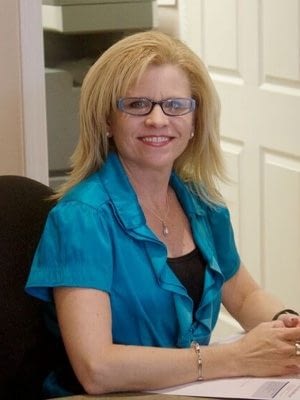 Karla Cochran
Account Executive Life & Health
Karla came to Talley Benefits in 2009 with 12 years of insurance experience. Karla focuses on supporting our group clients' needs, assisting with claim and benefit issues, group enrollments, renewals and submission of new business. Karla can also assist our Property & Casualty and Individual clients.
Karla enjoys spending time with her grandchildren, family, and friends. When time allows, she enjoys the great outdoors hunting and fishing. She is a member of First Baptist Church of Floresville.